Thursday Night 07.15.04 – Commitment (a discussion) -- MASS MoCA Series -- 07.14.04
Thursday Night 07.15.04 – Commitment (a discussion) -- MASS MoCA Series
1. About this Thursday
2. Choosing this Reading
3. Download the Reading
4. Upcoming Monday
5. About the MASS MoCA Series
http://www.16beavergroup.org/monday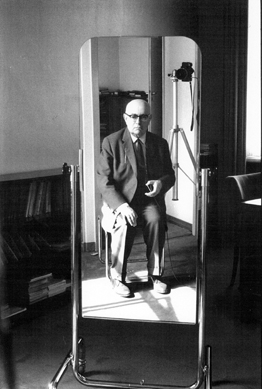 ___________________________________________________
1. About this Thursday
What: Adorno on Commitment: a reading/discussion
Who: Anyone interested is invited
When: 7.00 pm,
Where: 16 Beaver Street 5th floor
This Thursday, we will be meeting at 16Beaver to discuss Theodor Adorno's text entitled "Commitment". Some of the thoughts behind this choice are articulated in the section below. But in short, we are interested in considering and addressing some of the critical texts that could inform an engaged discussion or consideration of the political in art.
This text is a part of a collection assembled by Frederic Jameson in a book entitled, "Aesthetics and Politics". As the short description of the book notes, "no other country and no other period has produced a tradition of major aesthetic debate to compare with that which unfolded in German culture from the 1930s to the 1950s. The book assembles "the key texts of the great Marxist controversies over literature and art …"
We find the Adorno text one of the more compelling in the volume to begin this process of addressing some of these early debates.
We hope that even those who do not get a chance to read the entire text, feel comfortable enough to come for what should be a very interesting discussion.
___________________________________________________
2. Choosing this Reading
In 1910 Wasily Kandinsky wrote a book entitled "On the Spiritual in Art". At the time of the publication, the book represented an important contribution in the development and vision of a particular aesthetic program. As a provocation for our own process, we decided to adapt the table of contents of this book, to fit the new title of the "book" which would read, "Concerning the Political in Art".
Over the course of the 10 months of the Interventionists exhibition, 16Beaver will be hosting a set of events and developing an open source publication that will address the question of the political in art as we see it operating today.
In an effort to commence this project, it seemed a good idea to hearken back to some of the basic texts about politics and aesthetics which contributed significantly to debates within Marxist traditions, cultural theory and much of the language and thinking which permeates critical discourse and practice these days. Back to basics seemed an appropriate way to begin to ground some thinking about the political and social in art today—to consider questions of assessment—that is how does one assess art work which takes the political as both its subject and object – which issues from and forth with not only analysis but the suggestion for possibilities—for political and creative (as well as resistant) ways forward--- to consider questions about the nature of analysis—the sorts of analysis which ground the works which we are seeing— and to not only assess these analyses but also to assess the kinds of consequences which these analyses suggest-- to consider the logic and implications of the work which we are seeing—what sorts of politics unfold from the propositions made---
To some extent—to go back to basics itself suggests something about the nature of our own inquiry and analysis—and to suggest a desire for a historical grounding—a kind of immanent critique—which will take the sorts of projects and works that we see on display and in action at Mass Moca and otherwheres on their own terms and to consider them seriously in the propositions that they do and do not offer----
To this end it should perhaps be no surprise that it is the historic debate within German Marxism that begins our "textual" inquiry—and we invite you all to read with Theodor Adorno on Brecht—his essay Commitment was written in 1962—after returning to Germany from exile in Los Angeles. We have chosen to begin with this essay—in its extreme specificity and in the kind of self-reflexivity of the critique which is offered—it is perhaps also rather accessible in that it deals with the work of Brecht—and deals with the concept of the KIND of politics which are on offer in a work—not necessarily the how or the formal concerns which many of the other debates consider.

___________________________________________________
3. Download the Reading
Efax Version
http://www.16beavergroup.org/adorno1.zip
http://www.16beavergroup.org/adorno2.zip
and the missing page 190-191
http://www.16beavergroup.org/adorno190.zip
(to download efax software)
http://www.efax.com/en/efax/twa/page/download

PDF version
http://www.16beavergroup.org/adorno1.pdf
http://www.16beavergroup.org/adorno2.pdf
and the missing page 190-191
http://www.16beavergroup.org/adorno190.pdf

___________________________________________________
4. Upcoming
We wanted to give those who would like to have a head start, the link for next week's reading.
Html version
http://www.16beavergroup.org/sholette
PDF version
http://www.16beavergroup.org/sholette/massmoca.pdf
_________________________________________
5. About the MASS MoCA Series
At the conclusion of May 2004, MASS MoCA opened its doors to "The Interventionists: Art in the Social Sphere - a brief survey of interventionist political art practices of the 90s".
Since 1999, we have been organizing events, presentations, and activities which have among other things generated/addressed questions related to social engagement within cultural practice.
So rather than produce something outside our framework of ongoing activities for this exhibition, we will instead tie together our discussions/events which deal with the larger questions of art in the social sphere.
We will not only attempt to invite artists who are involved with the exhibition, but other projects, artists, practices which we find interesting and believe make an important contribution to the subject at hand. We also hope to organize some readings and open
discussions that do not center on one particular artist or group.
Other events in the series have included:
http://www.16beavergroup.org/monday/archives/000792.php
http://www.16beavergroup.org/monday/archives/000668.php
http://www.16beavergroup.org/monday/archives/001073.php